Medical Furniture Is Serious Business
Medical furniture is rapidly evolving as a highly specialized class of products that go well beyond seating for lobbies and patient room furniture. Skyrocketing healthcare costs, new treatments, and the competitive healthcare market have all contributed to the development of new medical furniture and related products. Today's healthcare furniture and products are designed to facilitate the needs of medical professionals to continually make patient care more effective, efficient and comfortable.
Medical furniture must meet functional requirements such as containing bacterial spread with antimicrobial materials, accommodating concerned family members with guest seating that converts into beds, and facilitating the latest technology with mobile carts and wall mounted workstations.
In addition to contributing necessary and compelling medical environment benefits, new medical furniture must meet performance and return on investment standards that do not just meet but exceed even the products in the demanding corporate sectors. Quality and durability are paramount.
The reliability and quality of the products themselves are equally important to the reliability and quality of services you receive. We help you to select the best products for your application to efficiently utilize your space, and to select fabrics and finishes that match your facilitiy's aesthetics. The correct services guarantee that you are investing in the most beneficial and relevant products available, allowing you to focus on the critical task of caring for people's health.
Schedule a showroom tour and one of our medical furniture specialists can demonstrate the benefits of our offering.
Public Areas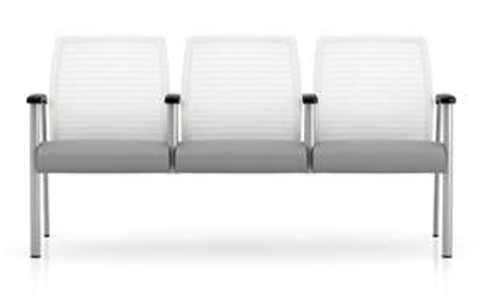 Public area furnishings in healthcare facilities require not only appropriate functionality but durability, easy maintenance and - many times - certification to meet special needs of users such as bariatric seating. 24/7 public areas are abusive environments. Selecting a robust and durable solution will validate your investment. Allow us to assist you in selecting the product set that will bring the most long term benefits.

Patient Rooms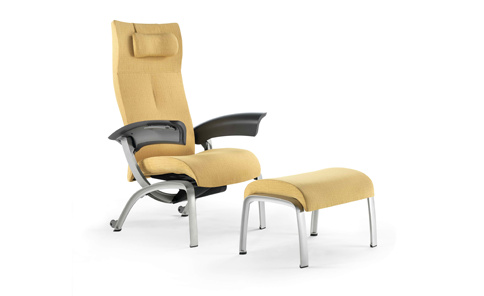 Patient rooms in hospitals, surgical centers and other medical care facilities have many specialized furniture demands. Addressing these varying needs requires the use of special medical furniture designs and the guidance of trained healthcare design professionals. From convertible sleep sofas to state-of-the-art head walls to efficient wall mounted computer stations we have the solutions to outfit your patient rooms.

Nursing Stations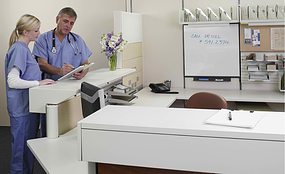 Nurses work in challenging environments that demand careful design and smart furniture and equipment solutions. The ability of the nurse to focus, work efficiently and in a comfortable manner requires a workspace configuration that helps them manage their daily challenges. Our experienced professional consultants will assess your needs and make recommendations based on your specific requirements.

Laboratory Areas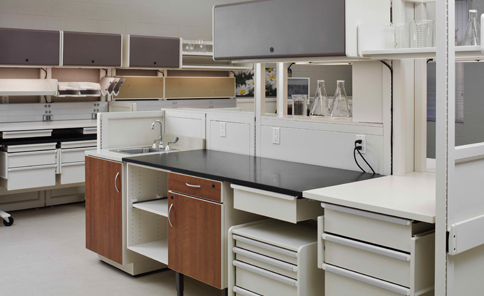 There are endless variations of laboratory designs which require knowledgeable consultants and suppliers to ensure you have a cost effective high performance solution. Laboratories are not only in healthcare facilities but are also found in research facilities, energy firms, higher education and many other industry types. We represent leading manufactures of modular cabinet systems replacing the costly use of custom built cabinets, mobile carts and storage systems, chemical resistant furnishings and other essential products for laboratory environments.

Examining Rooms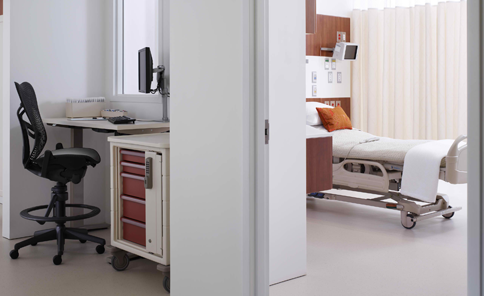 The examining room is also evolving in the healthcare industry. We provide functional, durable and ergonomically enhanced doctor's stools, guest seating and examining tables. More physicians groups are discovering the significant cost savings of using modular cabinetry versus custom built cabinets. We even offer products that improve physician rapport with their patients by using technology solutions that enable them to face the patient while accessing computer medical records.

Mobile Technology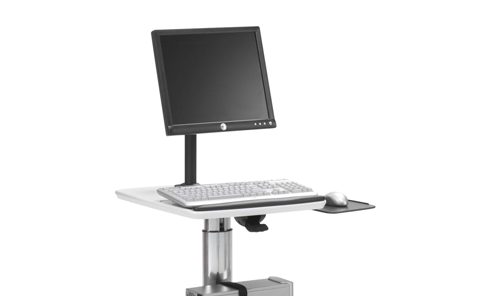 With rapidly expanding conversion of medical records to digital form, focus on managing medications, insurance and cost reporting, tracking medical histories of patients, the use of computers in nursing stations, surgical areas, examining rooms and patient rooms presents challenges to planners and users. We represent numerous manufacturers of cutting edge mobile furniture products which accommodate not only the computers but other tools needed to treat the patient. The mobile units, referred to as COW's or Computers on Wheels are becoming commonplace in today's medical facilities.

Mobile Storage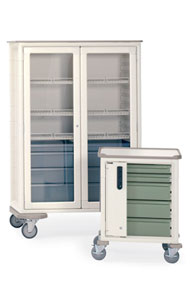 Mobility is a priority if not a necessity in medical, research and laboratory environments. We have an array of storage products that can accommodate a wide range of storage solutions. Mobile carts allow your items to be easily moved around the facility. Additionally, these carts can be tagged and labeled for easy inventory management, and are lockable for securing medications or sensitive materials.

Administrative Areas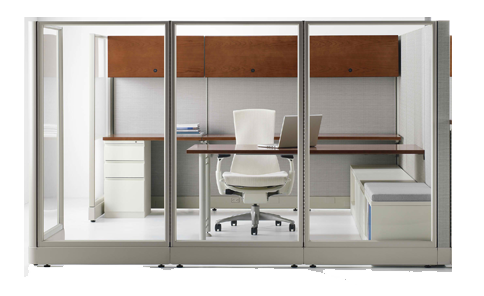 The administrative operations or "carpeted" areas of healthcare facilities carry the same functional, aesthetic and economic demands of non-healthcare facilities. Private offices, open plan areas, conference rooms, and collaborative areas all demand the same careful attention in planning and execution. However, there are additional considerations in the medical field for patient and care giver confidentiality and records management. We will help you take everything into consideration when outfitting these areas.